REMAN 96-99 TAHOE SUBURBAN 1500 CLIMATE HEATER AC TEMPERATURE CONTROL TRUCK ONLY
Product Description
*REBUILT* 96-99 CHEVY 1500 2500 C1500 K1500 CLIMATE HEATER AC CONTROL 2 BTN
Español
Hola y gracias por ver nuestro listado. Si tiene problemas leyendo o comprendiendo los detalles abajo por favor siéntase libre a envíanos un correo electronico o llamenos como tenemos representantes que hablan Español en personal.
Fitment
Will fit the following vehicles
1996 to 1999 Chevy GMC Trucks 1500 2500 3500 with the "TWO" button set up. "NO REAR DEFROST". If you plug this into a vehicle that requires the 3 button units it will smoke! 
Tech Notes
Climate Control has been tested and/or repaired by our experienced electronics repair techs! Some of those are listed below:
All night illumination bulbs have been replaced
Fan speed switch positions 1 through 4 have been tested and confirmed good
Resistor that will typically fail has been replaced.  
Item Condition
Faceplate is in good shape showing only minor wear as pictured
One mounting point is chipped off the other is intact. Please install carefully and you may need to use screws which we have seen before. There is some chipped plastic near the connector ports something common in these as well.
Knobs are included - see pictures
The blower switch housing plastic has been repaired (see pics). This shouldn't be an issue after install.
Warranty
This climate control comes with a 90 day warranty from the date of purchase. Please keep a copy of your purchase record which we will send with your item.
90 day warranty on the controller functions
Pictures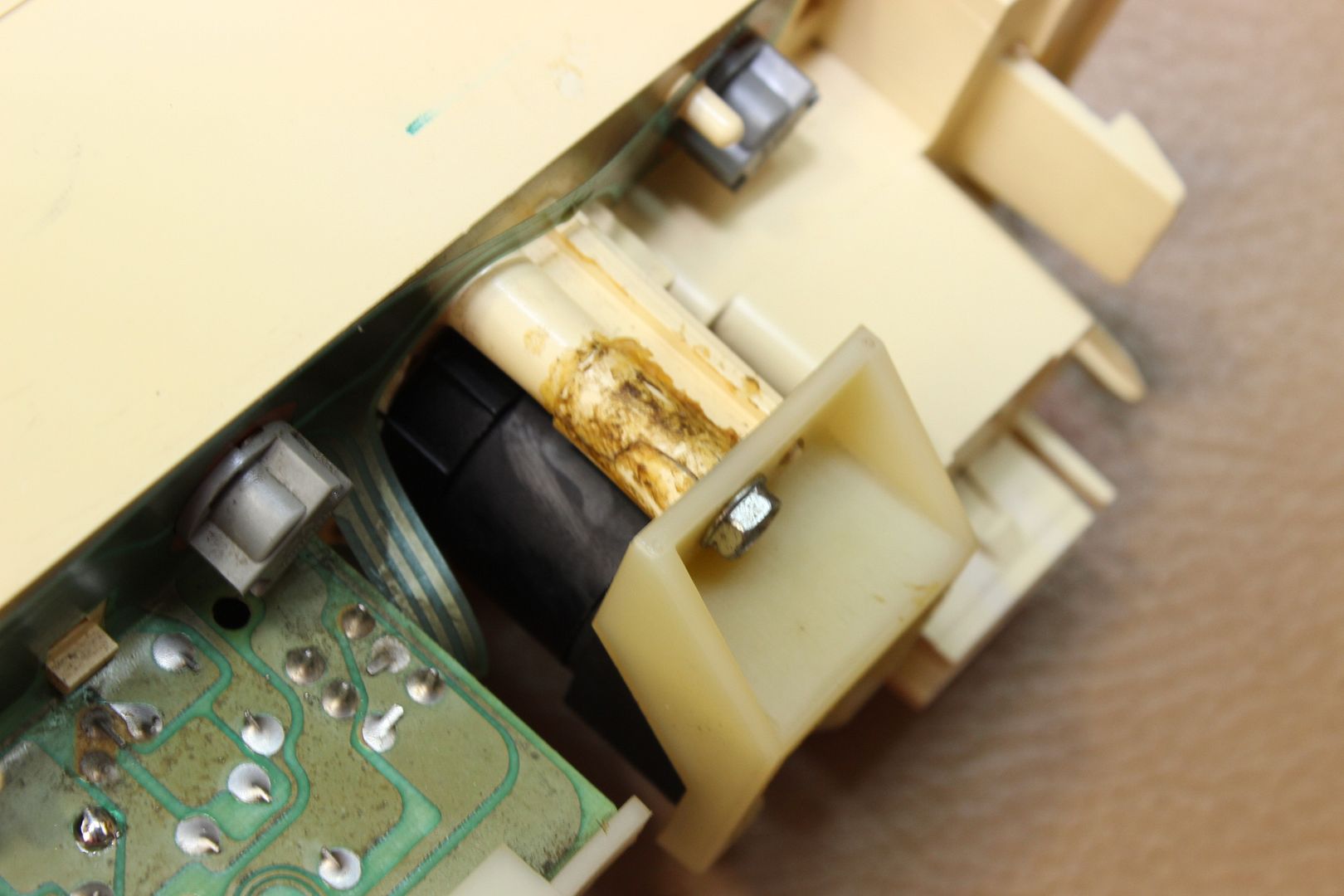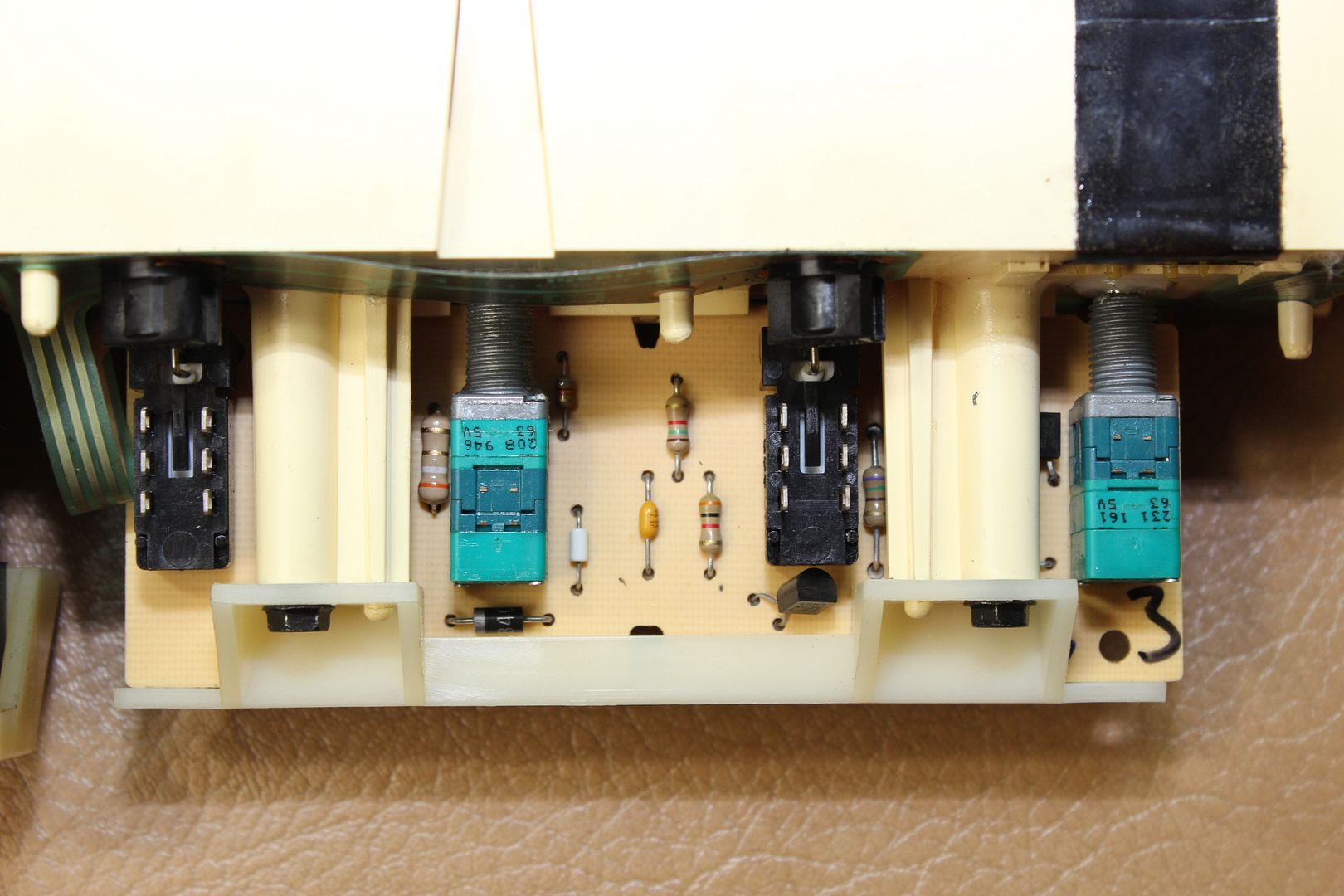 Click Thumbnails to Enlarge
Your Part Source specializes in providing recycled oem auto parts and quality remanufactured auto parts! Serving our clients since 2008 our seasoned staff of electronic repair techs provides affordable alternatives to the high cost of new car parts. Purchasing a recycled auto part or a remanufactured part is also a great way to go green and help the environment. Choosing one of our reliable remanufactured parts also prevents our buyers from trudging through their local junk yard only to install a part that no longer works, ugh! A growing Midwestern company, we pride ourselves on quality workmanship and superior customer service! Give us a try today!
Our goal is to provide the best customer service possible! We have a guaranteed 24 hour response time to emails received 7 days a week 365 days a year! If you have a question don't hesitate to email us! We are here to serve you! When emailing us please be as detailed as possible regarding any issues you encounter with a listing or part that has been purchased. Knowing trouble codes, symptoms, parts numbers etc etc will help our seasoned staff resolve any issues as quickly as possible so we can help get your vehicle up and running! If you are enquiring about a part to purchase feel free to attach photos of items or part number stickers! We will do what we can to get you the part you need!
We provide some of the quickest ship times on Ebay as we ship every day of the week plus Saturdays!! You will also not find a better packaged part on eBay! Every part is professionally pre-wrapped for protection before being boxed! We then use premium fill and boxes plus foam or bubble-wrap if necessary all to make sure you receive your part undamaged!
If you encounter a problem with a part you have purchased from us we of course will work with you on a replacement or refund. Please email us through eBay with as much detail regarding the issue as possible. This will help our staff work with you on a quick resolution! We know purchasing parts for your vehicle can be confusing and frustrating. In the event you purchased the wrong part which will happen from time to time simply open a return request choosing ""item doesn't fit"" and we will work with you on a return. It's that simple!
We would love to earn your business and provide a superior product and great customer service! After receiving your item if you are happy with your purchase we would love your positive feedback and a 5 star rating! We are committed to providing our buyers a great buying experience. Give us a shot on your next recycled auto parts purchase. We think you will be glad you did!
We are happy to ship our parts worldwide! To buy one of our items you must purchase through Ebay's Global Shipping Program. If you need information regarding shipping timelines or costs please message Ebay customer care as they handle these details! If you see an item you would like to purchase but for some reason our listing says you are not eligible to purchase the item please message us and we will make the necessary adjustment!